Animal Intuitive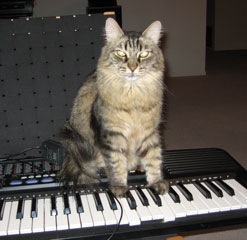 I communicate with all types of animals. I can feel their feelings, pain, and trauma. They are way more willing to give it up than humans! They communicate with me through light,color,sound and feeling. I see images and such, and I translate all this into English.

I love working with large groups of cats, dogs, and horses. If you are in the Sedona/Cottonwood/Verde Valley area, and have a large group of critters, I may be able to visit. This would be for hours long type of sessions.


Working with Pets

I have worked with many different types of animals over the years. All pets are extremely unique individuals with dynamic personalities.

In a session I will be tuning into your pet to diagnose any problems or issues that need to be addressed at this time.

I will be able to communicate with your pet and help you understand what needs to be known. Dogs and cats are especially wise and always need their own feelings or thoughts validated, just like people!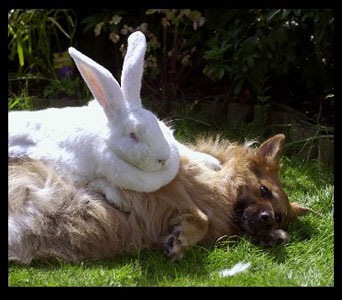 Get a pet psychic session when:


*You experience behavioral problems

*Your pet is ill and the vet can't figure out why

*You sense your pet needs to express some emotional issue you can't understand

*Any undiagnosed health issues or health tips

*Greater insight to why you are so attached to your pet!(past lives,or present reincarnation)

*What your pet came here to teach you

*The best way to communicate with your pets
*Did they reincarnate to me, or when will they reincarnate if they do?
*How are my pets doing in Heaven?

A session with your pet may also include information about deceased pets and how they are doing in their pet Heaven. Deceased pets are amazing to talk with. It is wonderful to feel and see how they are doing, and if they are around you. They also have to acclimate just like you do.

In most cases, your pet will take on your own emotional issues and act them out. Don't be suprised to hear that Fluffy has a back problem because you do!!!

All the key points will be discussed with you!

Phone Pet Sessions

Even though your pet isn't in person, I can easily tap into their wants and needs. It is just as powerful as being in person. Spirit doesn't have any boundaries!

We can still get into the core issues of any pet problems.

I recommend the following animal communicators in case I am unavailable:

Sharon Loy www.sharonloy.com

Maia Kincaid www.animalcommunicationworld.com

Laura Stinchfield www.thepetpsychic.com

Testimonials

"Talking to my deceased dog Bella through Eos was wonderful! She picked up on her personality and confirmed that she was still with me! Knowing that Bella didn't suffer when she passed was so healing for me!" Kat M. San Jose, CA

"It was great to get insight from Eos on how to help my 8 cats get along. I had no idea they all had such unique personalities until I talked to her!" Farina G. Denver, CO

"Thanks to Eos, my horse Peachy and I have a greater understanding and her behavior is much better! I have my ol' happy Peachy back" Sally P.

"She immediately picked up on all my dog's personalities! I was so happy to know that they all really do love me and understand all the effort I put into making them comfortable and happy!" Nora N. Austin, TX

"Talking to my deceased cat Snowflake was so healing! It was great to know how he is doing and what his life is like in pet heaven! I felt more at ease and found it easier to move on from the loss. Eos nailed his personality to a T!" Kelly C. Flagstaff, AZ

"I just LOVED talking to Eos about all my variety of animals! I now know their wants and needs, and how to make them all happy!" Stephanie C. Louisville, KY

"Eos told me that my indoor cat Pinky was at a neighbor's house five doors down in the bushes. I found Pinky exactly where Eos mentioned she would be and took her home!" Paulina F. Tucson, AZ

Have you just lost a pet? Check out this song on youtube called "Through the Eyes of God" by intuitive singer/songwriter named Kent Lehman, sing a heart felt song inspired by losing his cat "Sting." This lyrics and song brought me to tears, and reminds us that our pets give us connect us to that beautiful Unconditional Love that we call God.

Video: www.youtube.com/watch?v=1XbcJ1PMJoon

Info on Kent as a singer and his band Eclectic Verve: www.eclecticverve.com